Vertebrate Biology at Austin College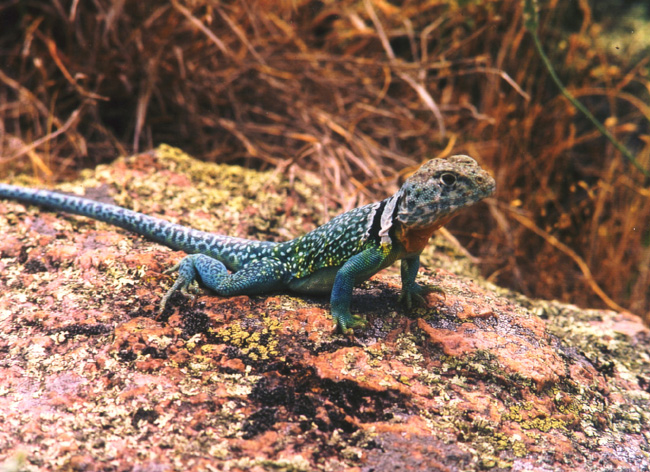 The Collared Lizard, Crotaphytus collaris, is the state reptile of Oklahoma. These are large, territorial, insectivorous lizards. This individual is a territory-holding male in the classic territory-defense posture. This photograph was taken at the Ten-Acre Rock in Johnston County, Oklahoma, May 1998, by Steven Goldsmith.


Vertebrate Biology examines selected aspects of the morphology, anatomy, physiology, life history, ontogeny, ecology, behavior, taxonomy, fossil history, and phylogenetic development of the vertebrate animals. Emphasis is on phylogeny, ecology, behavior, and adaptiveness of structure and function.



Offered each spring.
The Powerpoints:

Text and images copyright Steven Goldsmith, 2008; last modified 02/15/2008